In the event that you have experienced a physically debilitating car accident, one of the first things you will start thinking about is hiring an attorney. You can address the important question of "When should I hire a Personal Injury Attorney?" if you know where to look. There is a criterion in place for determining the right personal injury attorney for you. This criterion includes whether a law firm represents only plaintiffs and doesn't defend insurance companies, the firm's reviews and how much experience attorneys have in handling various personal injury claims. The following is a list of reputable personal injury attorneys and their firms in the Pensacola area.
Pensacola Personal Injury Attorneys
Having an active law practice since 1913, Emmanuel Sheppard & Condon practices both Personal Law and Business Law. Several attorneys in this firm are certified by The Florida Bar as specialists in their respective fields via its board certification program. This firm accepts personal injury and wrongful death cases on a contingency basis. This means no fees or additional costs are necessary unless there is a settlement or trial. So, the people at Emmanuel Sheppard & Condon is a client-friendly firm that takes the time to get to know its clients. One of the attorneys in this firm you can hire is Warren R. Todd. A personal injury and wrongful death lawyer for over 25 years, Todd has the title of "Top Rated Lawyer" in the personal injury area of law practice.
This firm had humble beginnings where the founder hired the wrong lawyer to handle the case of his injured brother. So, he started their very own law firm to help others. Morgan & Morgan is a family-run law firm that has attorneys experienced in a wide variety of practices, including car accident cases. When it comes to personal injury cases, this firm has an outstanding track record. Over the course of many years, Morgan & Morgan has won clients over a combined total of $9 Billion.
One past client, a physical therapist, stated that this firm quickly returned calls and was thorough with the process. This client recommends Jonathan Minchin, who has been practicing law in Florida since 2009. Having a Juris Doctor degree, Minchin specializes in car accidents, personal injuries and wrongful death cases.
Having a superb Avvo rating of 10.0, Zarzaur Law, P.A. is a firm that will fight to right the wrongs of those who have suffered personal injuries. According to Avvo, 85% of Joe Zarzaur's practice areas revolve around personal injury, wrongful death, and vehicle accident cases. In Escambia County, Zarzaur's clients have received over $9.3 Million in jury verdicts. Joe founded his firm in 2007 and he has proceeded to attain honors such as membership to the National Board of Trial Advocates in 2011 and an AV rating from Martindale Hubbell in 2012.
One past client stated that his initial meeting with Zarzaur began with him explaining the intricacies of his specific car accident case. Zarzaur and his staff maintain professional standards and can expedite the process in case legal communications break down.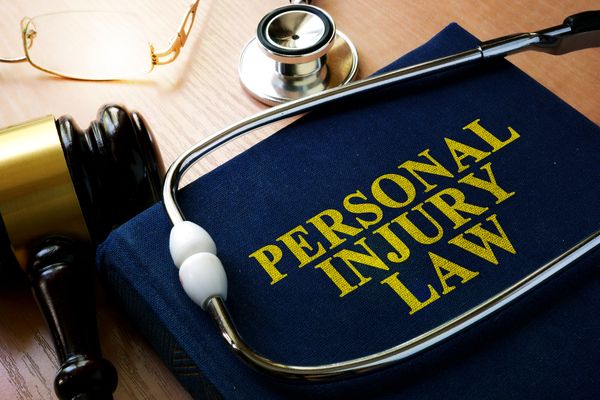 If you need responsible representation in your personal injury case, The Watson Firm, PLLC specializes in this very field. Serving as a Bar Member in many legal associations, including the United States Supreme Court, Aaron L. Watson established his firm in 2016 and has since won clients a combined total of over $22 Million.
Watson's amazing legal work has earned him multiple accolades. These include being voted the Best Attorney by the Pensacola community at the 2020 Annual Best of the Coast Awards. Additionally, he received an AV Preeminent rating from Martindale Hubbell. No matter what kind of personal injury case you have, The Watson Firm will show you very clear and simple steps to take in solving your issues. This firm treats clients like family and will offer you a free initial consultation.
This firm was founded by Thomas Craft Staples in 1973, and with the help of Ed Ellis, this firm has offered a combined legal experience of over 55 years. This firm is known to handle lawsuits that are extremely large and complex in structure. You can also be assured that this firm will take on a wide variety of personal injury cases. For example, they may take on your bicycle, motorcycle and motor scooter accident cases.
While he handles medical malpractice cases, Thomas Craft Staples also handles personal injury cases. Staples has received an AV Preeminent rating from Martindale Hubbell. Additionally, he was is one of the Top 100 Trial Lawyers in the Florida Panhandle since 2015. This firm has won clients a combined $7.8 Million in verdicts and settlements of personal injury cases.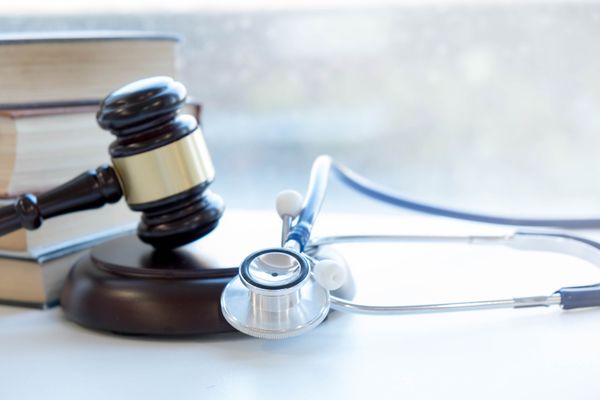 Specializing in personal injury cases since 1955, Levin Papantonio has won clients over $4 Billion in verdicts and settlements. If you decide to hire an attorney from this firm, they will clearly walk you through the process of a personal injury case. They will describe to you what you need to prove in your case. Additionally, they describe what they will do to maximize your claim.
The types of personal injury cases this firm handles include automobile accidents, workers' compensation, medical malpractice, medical devices, drug injuries and defective products. One attorney you can hire for personal injury cases is Rachel Gilmer. Gilmer currently manages the firm's motor vehicle department. Additionally, she is on the Top 40 National Trial Lawyers Under 40 list and a Super Lawyer Rising Star.
Taking Action with Your Personal Injury
If you have suffered a personal injury and have a significant case to present, it is highly recommended that you contact a personal injury attorney as soon as possible. One fact about personal injury attorneys is that they specialize in what is known as tort law. Private, civil injuries or wrongs are covered in this area of practice. This can include defamation and breaches of contracts. The main objective of tort law is to make the affected party whole again and to discourage other parties from committing the same errors. So, if you seek compensation for your personal injury, it is important to take action immediately.
If you are dealing with a personal injury, and need physical treatment, our team can help you. Our personal injury chiropractor assists clients with their injuries. Additionally, we help patients prove their injuries in case they have to go to trial. So, contact our team today for help with your personal injury treatment.